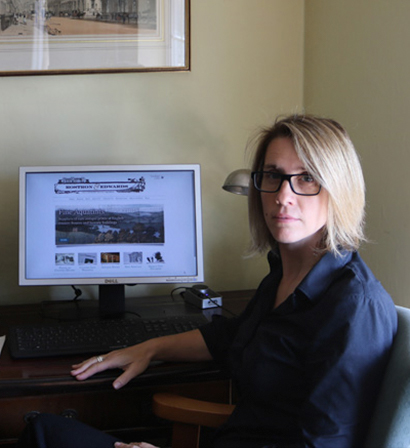 About Us
Alison J Edwards (Co-Founder & CEO)
Alison became a joint partner in 1997, originally brought in to modernise and move the business foward in an increasingly digital and internet based world, also being one of the youngest antiquarian book and print dealers on the scene in the late 1990's.
Now with over twenty five years experience in the fine art, rare book and prints trade, Alison specialises in architectural books and more specifically fine works of art on paper covering the subjects of english country houses, seats of the nobility and gentry, historic and listed buildings. Alison is also a garden designer, specialising in historical and formal garden management, topiary and roses.
Trevor Rostron 1938 - 2017 (Co-Founder)
Trevor began dealing in antiquarian books and rare prints in the 1970's, with a particular interest and passion for fine colour plate books. He was a prominent figure in the London sale rooms for over forty years. Establishing Rostron & Edwards with Alison in 1997, Trevor continued to specialise in colour plate books along side topographical and architectural pieces. Trevor retired from the business in 2008 but was still actively involved in the antique book trade until 2017.
About Rostron & Edwards
We specialise in fine antique books and prints on historical and listed buildings, important collections of seats of the nobilty and gentry and very early original issues of Country Life magazine.
---
Supplying original issues of early Country Life magazines since 1996 to customers world wide including historic institutions such as The National Trust, English Heritage, museums and private owners and occupiers of many of the finest stately homes and listed buildings in the world.
Country Life magazine commenced publication in 1897. Published weekly, the issues contain an illustrated main article on a country house / historical building and offer a fascinating in depth history of the building with details of the interior, exterior, decór, furniture, gardens and alterations over the past 120 years or more. These early original issues have become sought after, not only to the owners of the properties that featured but to architects, restorers, historians and collectors. On realising a demand for these, we continue to catalogue the magazines and are now able to offer these original issues here on our website.
We also specialise in fine works of art on paper predominantly on English architecture. Our collections include fine original antique prints from as early as 1686, rare original hand coloured aquatints, lithographs, engravings, woodcuts, sectional plans and photographs.
---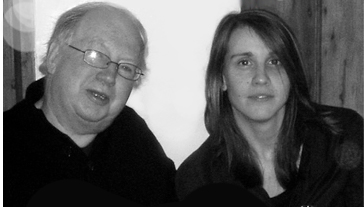 We hope you enjoy our website!
"Many thanks, we recently bought the house and had been looking for the articles that featured in Country Life before the war, the house was damaged by bombing and some of the photographs featuring in the magazines show details of parts of the house that are no longer. Fascinating!"
Mrs B (London)
"Such a unique business, in a world of digital images and downloads, its a pleasure to recieve the original 'paper' issue, a work of art in itself!, thank you"
Mr W (Nottingham)
"So thrilled! we only had photocopies of the article given to us when we bought the house, wonderful to have the original magazine and great presents for family members"
Mrs T (Cotswolds)
"So pleased with the beautiful antique engraving by Johannes Kip which shows our family seat in Gloucestershire, it now sits proudly on my office wall in London. An excellent find, thank you so much''
Mrs P (Kensington, London)
"Absolutely delighted with the magazine - a present for my daughter who is researching and restoring the gardens"
Lady E (Suffolk)
"What a wonderful service! Just what I was looking for and arrived within 48 hours"
Mr N. Bateson (Kent)
"Many thanks for the Country Life, we are currently restoring the plasterwork in the great hall and dining room, photographs from 1899 illustrate details that we have been unable to find anywhere else, these will be extremely useful for our project"
E. B. Architects & Interior Designer. (London)
"Thank you for the two issues of Country Life magazine, we are currently renovating the property featured and the pictures of the interior are most useful to us"
A. M (Architect) London
"Thank you for the two antique prints illustrating my family seat in England, they are beautiful and I am delighted to add them to my collection. Please offer me anything else that you find on the house or my family"
E. C (France)
"Thank you very much for the two Country Life magazines featuring Aldenham House received today, I was married at Aldenham and these issues of Country Life from 1901 are the perfect anniversary gift for my husband"
C. M. Buckinghamshire
"Dear Rostron & Edwards, Thank you for the two original photographs and plans of my house from 1900, we in the process of rebuilding this wing after a fire and these pictures will be very useful"
H. W. Cornwall
"Thank you for the early issue of Country Life, I am head gardener of this property which is now a hotel and it is fascinating to see old photographs of the garden and how it has changed since 1898. I am pleased to be able to add this to my collection"
A. J. P Hertfordshire, UK
"We have just recieved the two prints illustrating our property and we are delighted to add them to our archives, thank you for packing them up so well, they are in perfect condition and will be a valuable addition to our collection"
The National Trust. Cornwall, UK