Contact Us
Owner & CEO: Alison J Edwards
Rostron & Edwards
The Grove
,
Hope Bagot, Ludlow
,
Shropshire
,
SY8 3AQ

Telephone No:
+44 (0)1584 890621
VAT Registration Number:
359 1595 19
For enquiries we prefer email. We are not always available to take telephone calls as we may be out and about searching and acquiring further items. Please use our contact form here for your enquiries.
Please note that we do not provide valuations and due to a large number of enquiries we are unable to respond to questions not related to our stock.
Sign Up to Our Newsletter

For lovers of all things country house and English architecture, sign up for exclusive offers and discounts, including updates and information about our latest acquisitions.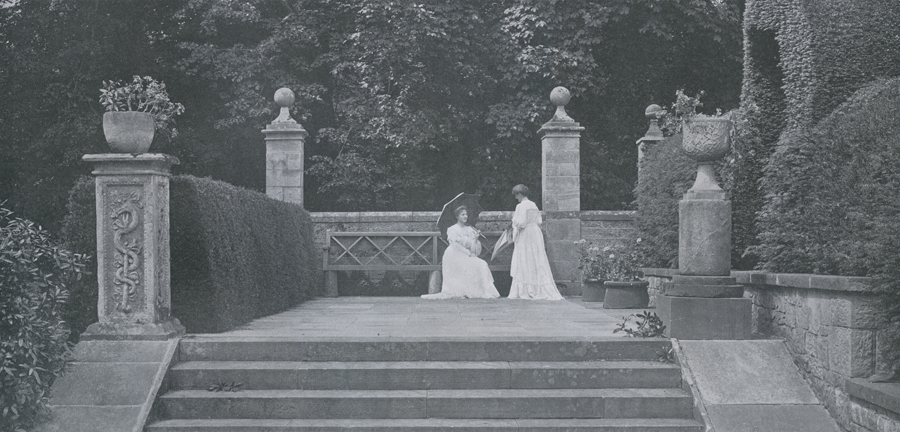 "Many thanks, we recently bought the house and had been looking for the articles that featured in Country Life before the war, the house was damaged by bombing and some of the photographs featuring in the magazines show details of parts of the house that are no longer. The photographs are fascinating and the accompanying descriptions are very interesting also"
Mrs B (London)
"So pleased with the beautiful antique engraving by Johannes Kip which shows our family seat in Gloucestershire, it now sits proudly on my office wall in London. An excellent find, thank you so much''
Mrs P (Kensington, London)
"Absolutely delighted with the magazine - a present for my daughter who is researching and restoring the gardens"
Lady E (Suffolk)
"What a wonderful service! Just what I was looking for and arrived within 48 hours"
Mr N. Bateson (Kent)
"Many thanks for the Country Life magazine, we are currently restoring the plasterwork in the great hall and dining room and these photographs from 1899 illustrate details that we have been unable to find anywhere else, these will be extremely useful for our on going project"
E. B. Architects & Interior Designer. (London)
"Delighted with the two issues of Country Life, our daughter now resides at the manor house and will be thrilled to see these, many changes and alterations have been made to the property since it featured in Country Life over a hundred years ago"
G. R. (Surrey)
"Thank you for the two issues of Country Life magazine, we are currently renovating the property featured and the pictures of the interior are most useful to us"
A. M (Architect) London
"Thank you for the two antique prints illustrating my family seat in England, they are beautiful and I am delighted to add them to my collection. Please offer me anything else that you find on the house or my family"
E. C (France)
"Dear Rostron & Edwards, thank you for the Country Life Magazine featuring our house back in the 1920's, we were aware that our home had featured in Country Life but only had photocopies of the article which were given to us when we bought the house, it is great to have the original magazine. Please let us know if you get another one or any prints of our house that we can add to our collection"
Mrs J. B. (Kent)
"Thank you very much for the two Country Life magazines featuring Aldenham House received today, I was married at Aldenham and these issues of Country Life from 1901 are the perfect anniversary gift for my husband"
C. M. Buckinghamshire
"Dear Rostron & Edwards, Thank you for the two original photographs and plans of my house from 1900, we in the process of rebuilding this wing after a fire and these pictures will be very useful"
H. W. Cornwall
"Thank you for the early issue of Country Life, I am head gardener of this property which is now a hotel and it is fascinating to see old photographs of the garden and how it has changed since 1898. I am pleased to be able to add this to my collection and please let me know if anything further comes in"
A. J. P Hertfordshire, UK
"We have just recieved the two prints illustrating our property and we are delighted to add them to our archives, thank you for packing them up so well, they are in perfect condition and will be a valuable addition to our collection"
The National Trust. Cornwall, UK
"Many thanks for the two issues of Country Life magazine, my grandfather lived at the Manor for many years but unfortunately the house is no longer in the family. It is wonderful to see the pictures of how the house was which has changed considerably in recent years."
V. R. Berkshire