Country House Auctions by Alison Edwards
Over the last twenty years or so, my late busines partner, Trevor and myself attended many country house auctions and sales. One that particularly stands out is the Saddington Hall sale in 2002, including Harold Smith's wonderful collection of mechanical musical instruments and of course, his extensive collection of Country Life magazines.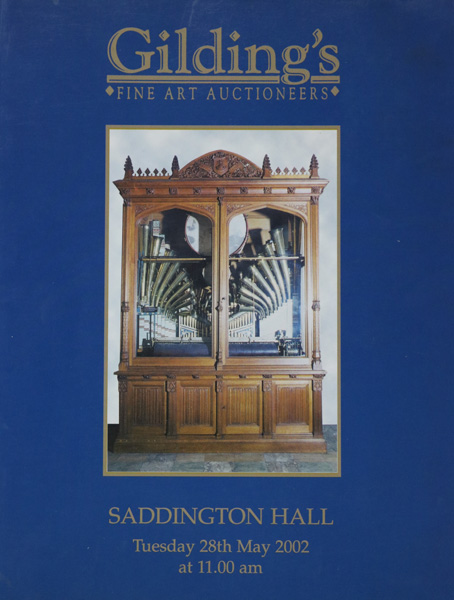 This was not the first time I had visited the Georgian mansion of Saddington, as in 1997, within the first few weeks of working along side Trevor we had both been invited for lunch and to peruse Mr Smith's large collection of Country Life. We spent an afternoon at Saddington pawing through books and magazines followed by a tour of their redundant sock factory in the grounds and then concluded with a guided tour of the house and all the mechanical musical instruments that filled it, from small walnut cased table music boxes, to wonderful elaborately decorated french wind up pianos and organs.
The day was rounded up with a cup of tea and one final musical experience, an enormous gothic carved oak Orchestrion which stood in a reception room from floor to ceiling with over 200 pipes, a bass drum, cymbols and a triangle all weight mechanically driven. There was a look of sheer delight on Mr and Mrs Smith's faces when they fired up this enormous instrument and I was doing my best to hold on to my cup of tea as it bellowed out its first Operetta! There was foot tapping, happy faces and I was, for want of a better word, gob smacked, I remember looking up and seeing a small piece of plaster fall from the ceiling as the bass drum thumped in the middle of this huge piece of oak furniture. It was a memorable day and I came home with a very cheesy grin on my face and several pairs of socks.
In 20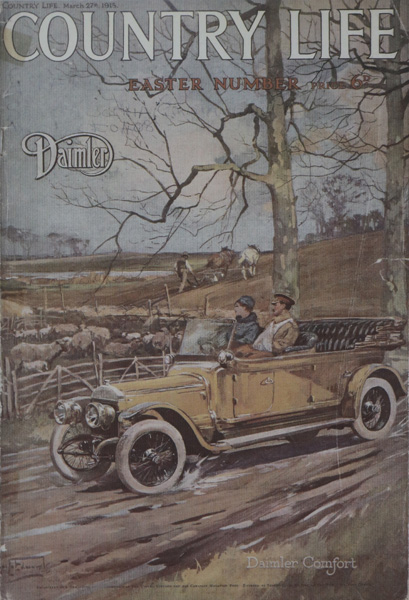 02, the contents of Saddington Hall, along with all the musical instruments were auctioned off in the grounds, we attended and acquired various lots of Country Life, but it was the mechanical instruments that brought buyers from all over the world, I was intrigued to see how the wonderful gothic piece would do and it didn't disappoint, fetching just short of a six figure sum.
As usual, and which is common with many of the country house sales I have attended, it had been a damp day and cars were sliding around in the car parking field, the end of my day was spent towing Jags, Porsche's and alike off the field with my 4X4 which was full to its limit with books and magazines (including extras I had been given for towing fellow bidders out of the mud). It was a memorable day and a very slow drive home that night from Sunny Leicestershire.